GeoPro Product Handling Guide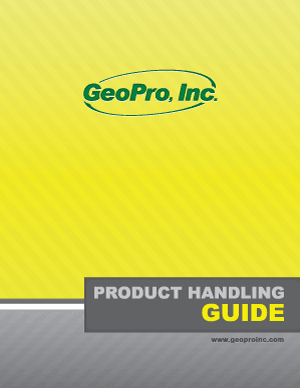 What's Inside:
A handy collection of solutions that GeoPro has provided contractors. Topics covered include:
General Product Information
How To Select the Correct GeoPro Grout
General Mixing Guidelines
Silica Sand Quality
Water Quality
Mixing Equipment
Methods for Minimizing Formation Losses
Seasonal Mixing Issues
Proper sampling methods
Download PDF (2.77MB)
Fill the Holes in Your Knowledge
Enroll in the FREE GeoPro University course which covers and expands on the lessons you will learn in this manual. The short course is designed to improve your understanding, give you an outlet for questions and can be used toward coninuing education credits.