Importance Of Grout Thermal Conductivity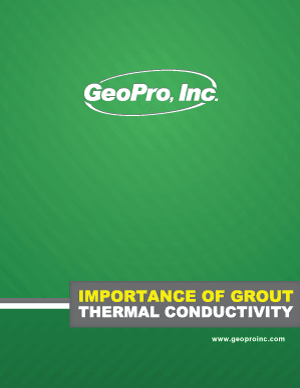 What's Inside:
This informative guide explains how choosing the correct grout thermal conductivity value can save a lot of money on your next geothermal system design.
Check it out to learn:
Why grout thermal conductivity is important.
How thermal conductivity relates to resistance.
Why bigger isn't always better.
Grout TC's effect on design lengths.
Installation cost case studies with variable drilling rates.
Download PDF (1.35MB)
Fill the Holes in Your Knowledge
Enroll in the FREE GeoPro University course which covers and expands on the lessons you will learn in this manual. The short course is designed to improve your understanding, give you an outlet for questions and can be used toward coninuing education credits.